Owatonna Home Inspection Tech: Home Inspection Services 507-721-2159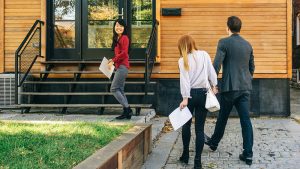 Services Offered
Our Home Inspections include a visual inspection from top to bottom and inside and out. A thorough and detailed inspection of your entire home will give you the knowledge about the current home and the condition it is in. This will give you the advantage to know the correct repairs that need to be done to get the best value out of the home. The following components will be inspected in the home:
Attic: Attic Inspections can find moisture, mold, termites, lack of insulation, determine the structure condition and access if there has been any previous fires.
Deck: Deck Inspections can determine the condition and if the deck is on its way of failing. The structure and integrity of the deck will be fully accessed.
Electrical: Electrical Inspections will consist of checking all electrical components including the panel, outlets, light fixtures and exposed wiring.
Exterior: Exterior Inspections will include the structure, roof, foundation, siding, windows, walls, drive way, walk way and any landscaping around the home.
Foundation: Foundation Inspections will determine if there is any cracks, leaning, settled or offset in the foundation. These defects can lead to moisture and the integrity of the structure.
HVAC: HVAC Inspections will be accessed by looking at the furnace, duct work, vents and thermostat.
Moisture: Moisture Inspections will determine if there is water in the home and where it is coming from.
Plumbing: Plumbing Inspections will access all plumbing fixtures including- pipes, faucets, drains, toilets and showers.
Roof: Roof Inspections will determine the condition of the shingles, gutters, fascias, flashings, seals, structure and the interior.
Water Heater: Water Heater Inspections will check the current condition of the water heater, possible leaks, erosion and build up.
Our inspections are performed by certified inspectors and have the trained ability to perform the best inspections available.